Teorías de la comunicación, poder y sistemas de creencias
Resumen
Esta reflexión sobre las Teorías de la Comunicación parte de una idea básica: que éstas incluyen ideas y relatos que fueron condicionados por razones propias de sus contextos de enunciación. Entre otras, el poder y sus ejercicios, que esas teorías reflejan, legitiman, discuten. En ese marco el modelo teórico dominante, asumido por la mayoría y vinculado con las élites sociales, enfatiza ciertos aspectos y procesos de la comunicación y obvia otros, dificultando su comprensión. Ahora, también bastantes autores buscan interpretar las comunicaciones, proponiendo ideas y narraciones condicionadas por las nuevas circunstancias contextuales. El tratamiento de las audiencias, hoy "prosumidores empoderados", resulta ilustrativo de todo ello.
Citas
• Aguilera, M. de (2004). Tomar la cultura popular en serio. Comunicación, 2, 147-58.
• Bauman, Z. (2013). La cultura en el mundo de la modernidad líquida. Buenos Aires: Fondo de Cultura Económica.
• Beck, U. (1992). Risk Society: Towards a New Modernity. London: Sage.
• Benkler, Y. (2006). The wealth of networks. London: Yale University Press.
• Berger, P. L & Luckmann, T (1968). La construcción social de la realidad. Buenos Aires: Amorrortu.
• Bueno, G. (2016). El mito de la cultura. Barcelona: Prensa Ibérica.
• Carpentier, N, Dahlgren, P & Pasquali, F. (2013). Waves of Media Democratization: a brief history of contemporary participatory practices in the media sphere, Convergence, 19 (3), 287-294.
• Castells, M. (1997-98). La era de la información. Economía, sociedad y cultura (3 vols.). Madrid: Alianza Editorial.
• Corner, J. (2015). The many Spaces of Theory: Perspectives on a Dispersed Future, Communication Theory, 25, 416-419.
• Craig, R.T. (1989). Communication as a Practical Discipline. En Dervin, B.; Grossberg, L.; O'Keefe, B. & Wartella E., Rethinking Communication; Volume 1: Paradigm Issues. London: Sage, 97-122.
• Craig, R.T. (1999). Communication Theory as a Field, Communication Theory, 5 (3), 248-272.
• Craig, R. T. and Muller, H. L. (2007). Theorizing Communication: Readings Across Traditions. London: Sage.
• Dayan, D. (1997). Relatar el público. En Veyrat-Masson, Y. & Dayan, D. (comps.), Espacios públicos en imágenes. Barcelona: Gedisa.
• Gehl, R. W. (2014). Power/freedom on the dark web: a digital ethnography of the Dark Web Social Network, New Media & Society, 13 (1), 114-133.
• Jenner, M. (2016). Is this TVIV? On Netflix, TVIII and binge-watching, New Media & Society, 18 (2), 257–273.
• Jensen, K.B. & Neuman, W.R. (2013). Evolving Paradigms of Communication Research, International Journal of Communication, 7, 230-238.
• Lazzarato, M. (1997). Immaterial Labor, from www.generation-online.org.
• Lemos, A. (2015). A Critique of the Essentialist Critique of Cyberculture, Matriz.es, 9 (1), 29-52.
• Lessig, L. (2004). Free Culture: The Nature and Future of Creativity. New York: The Penguin Press.
• Littlejohn, S.W. and Foss. K. (eds.) (2009): Encyclopedia of Communication Theory. Thousand Oaks: Sage.
• Löblich, M. & Scheu, A.M. (2011). Writing the History fo Communication Studies: A Sociology of Science Approach, Communication Theory, 21, 1-22.
• López-Varela, A. & Sussman, H. (2017). Technopoïesis: Transmedia Mythologisation and the Unity of Knowledge. An Introduction, Icono 14, 15 (1), 1-34.
• Lull, J. (2000, 2nd edition). Media, Communication, Culture. A global Approach. New York: Columbia University Press.
• Martín Serrano, M. (2014). La globalización. Un espacio y un tiempo de confrontación entre opciones humanizadoras y deshumanizadoras, Telos, 98, 14-23.
• McQuail, D. (2013). Reflections on Paradigm Change in Communication Theory, International Journal of Communication, 7, 261-229.
• Negroponte, N. (1995). El mundo digital. Barcelona: BSA.
• Harari, Y. N. (2014). Sapiens. De animales a dioses: Una breve historia de la humanidad. Madrid: Debate.
• Sartori, G. (2002). Homo videns. La democracia teledirigida. Madrid: Taurus.
• Toffler, A. (1980). La Tercera Ola. Barcelona: Plaza y Janés.
• Vaidhyanathan, S. (2005). The Anarchist in the Library: How the Clash Between Freedom and Control is Hacking the Real World and Crashing the System. New York: Basic Books.
• Vázquez Medel, M.A. (2017). Neuroinformación: hacia un cambio epistémico en el análisis de las manipulaciones informativas. IC- Revista cientifica de Información y Comunicación, 14, 55-74.
• YProductions (2009). Innovación en cultura. Una introducción crítica a la genealogía y usos del concepto. Madrid: Traficantes de sueños.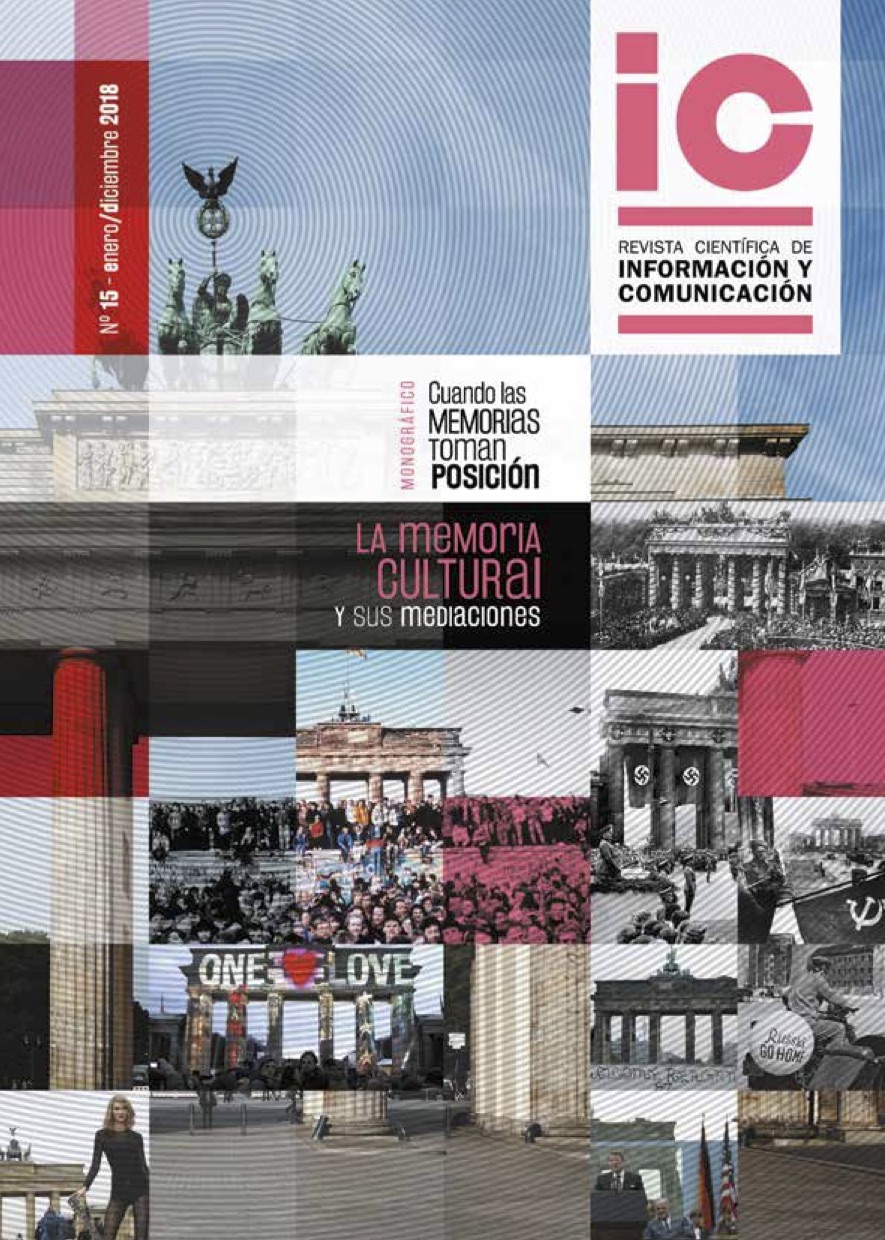 Descargas
Cómo citar
de Aguilera Moyano, M. (2018). Teorías de la comunicación, poder y sistemas de creencias. IC Revista Científica De Información Y Comunicación, (15). Recuperado a partir de https://icjournal-ojs.org/index.php/IC-Journal/article/view/402